Follow us on WeChat
Service Hotline: 400-680-3663
On October 26, 2019, the tenth anniversary of the strategic cooperation between Feimei Furniture and European EGGER, "Witness Feimei Furniture's 275958 EGGER board production and strategic cooperation agreement signing ceremony" was actually held in Feimei Furniture Factory and the North Fourth Ring Home flagship stores are held in turn. Mr. Georg Prager, Director of EG Overseas Sales, Zhou Kaijun, General Manager of Feimei Furniture, and Chen Yunyue, Deputy General Manager attended the witness and signing ceremony.
Bedroom, living room, dining room, study room, youth room, tatami room, entrance hall and other whole house customization, as well as right angle, corner, slope roof, balcony, bay window and other space customization.
The Feimei cloakroom sliding door series adopts German imported hardware and patented aluminum materials, coexisting with a sense of technology and fashion, focusing on user experience, and a humanized and silent design.

Synchronized with European suits
International fashion sync
Experience cutting-edge trends
F **** environmental protection sheet
Enjoy healthy life
wonderful Life
Unlimited color combinations Create beautiful space Create beautiful space Suitable for various decoration styles
EGGER VDS color matching system
Pre-stored endless matching scheme Intelligent customization helps you choose the suit What kind of effect you want
Feimei Furniture provides a variety of customization solutions to meet various customization needs.We provide experiential customization services.We display various functional spaces and difficult to arrange spaces in the store.You first experience the function and appearance. 2. The usage habits are unreasonable, and then you need to customize it according to your needs. In the past 7 years, Feimei Furniture has provided customized services to tens of thousands of families.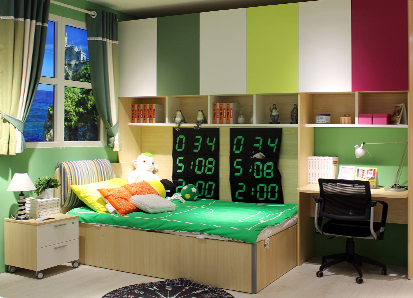 Factory strength
Factory strength
Factory strength
Factory strength